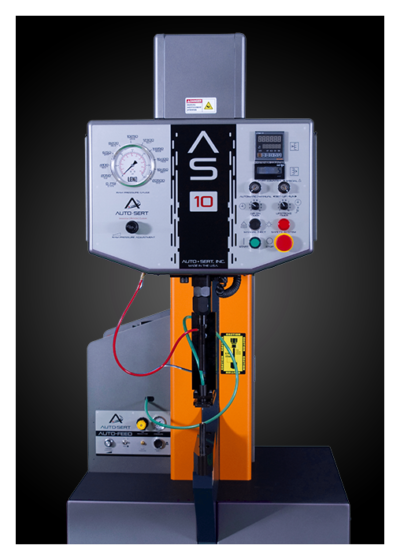 Rocking the Hardware Insertion Industry
​With the exceptional return on investment, we've captured the hearts, minds, and production goals of our customers.
This efficient, stream-lined Auto-Feed System, along with any Auto-Sert, can be seen working hard in hundreds of metal fabrication shops around the world.  Auto-Sert's Auto-Feed System is durable, safe, and lasts for decades.
If you are inserting self-clinching fasteners in high volume, this innovative feature is for you.
This Auto-Feed System ROCKED hardware insertion as everyone knew it.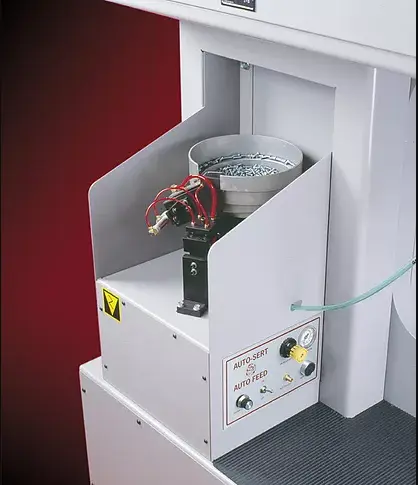 Pump Up Your Production
Upgrade to An Auto-Feed System
Have a Manual Auto-Sert press that you'd like to convert to Automatic?  No problem!  Just call our offices — we'll discuss what your current production needs are and will put together an Estimate for you and your Production Team.  
​The Auto-Feed System is easy to install.
You'll be astonished how quickly your increased production will pay for this upgrade in no time!