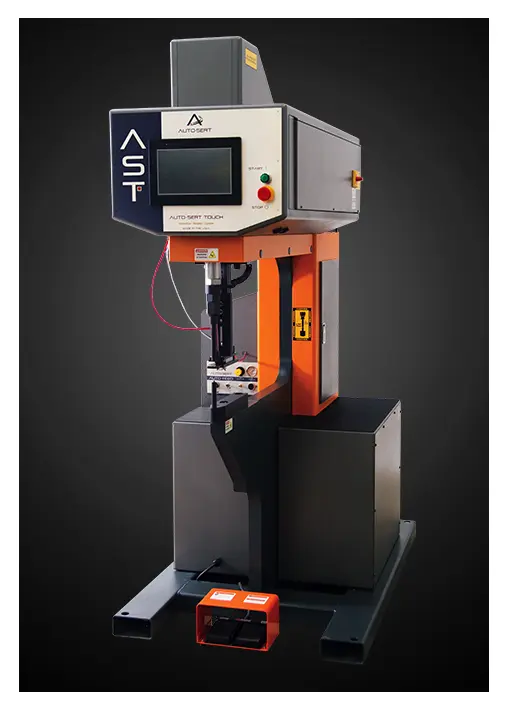 World Class Standards
The Auto-Sert Insertion Press has been helping customers meet their demanding production deadlines for years.
Auto-Sert utilizes the latest in technology and is CE, ETL & CSA Certified. Developed by our team of talented designers and engineers, this insertion press just doesn't quit!
Whatever Auto-Sert model you decide on, you won't be disappointed.
Hydraulic Insertion Press
The AST-7.5 & AST-10 (Auto-Sert Touch Screen, 7.5 & 10 Ton models) hydraulic hardware insertion presses install self-clinching fasteners into pre-punched, pre-formed, sheet metal parts. This press inserts many sizes of self-clinching nuts, studs, and standoffs manually or automatically and is equipped with state-of-the-art Human Machine Interface (HMI) technology.
The standard press throat options are 20" and 36". You have the ability to custom-order presses with even larger throat depths. This insertion press is Made in the USA. This exceptional press is manufactured by Auto-Sert, Inc., Frederic, Wisconsin.
INSERTION PRESS FEATURES & BENEFITS
Rigid Construction: 2" thick steel center mainframe.

20" and 36" Throat Depth Options: Design allows less restriction of movement around ram.
Quick Change Tooling: Minimal tools needed for tooling change.
Uniform Hydraulic Pressure by Design: No variation in pressure from heat build-up. Hardware is installed uniformly in thin, soft aluminum parts at low-pressure range to install large studs in stainless steel, the Auto-Sert press has capacity – with power to spare.
Reliable Safety System: Redundant safety system internally monitored by a micro-controller.

Very sensitive pressure sensing device used, plus ¼" window of safety before full tonnage is applied by press in manual operation.

Operator can work faster with confidence.
Touchscreen FEATURES & BENEFITS
Durable HMI control components allows you to set up all machine functions with a touch.
Digital Display gives live reading of hydraulic and installation pressure.
State of the art electronics allows operator instant, live visibility to hydraulic and installation pressure and a graph to keep track of all installs.
HMI with a digital display eliminates key switches and push button.
Machine verifies installation pressure transmitted to a graph (great where specific pressure requirements are needed (automotive, etc.).
New, improved hydraulic system.
Servo hydraulics allows the machine to get down to minimal installation force (excellent for installing broaching fasteners into printed circuit boards).
The AST is equipped with a proven, reliable Safety System internally monitored by a micro-controller and a 9" Touchscreen.  This screen is packed with advanced features including batch/part count, digital pressure, read-out, graphs, controls, recipe menu that saves over 100 files, lockout for screen, and easy operations indicator.
15,000 lbs (AS-7.5)
20,500 lbs (AS-10)
15,000 lbs (AS-7.5)
20,500 lbs (AS-10)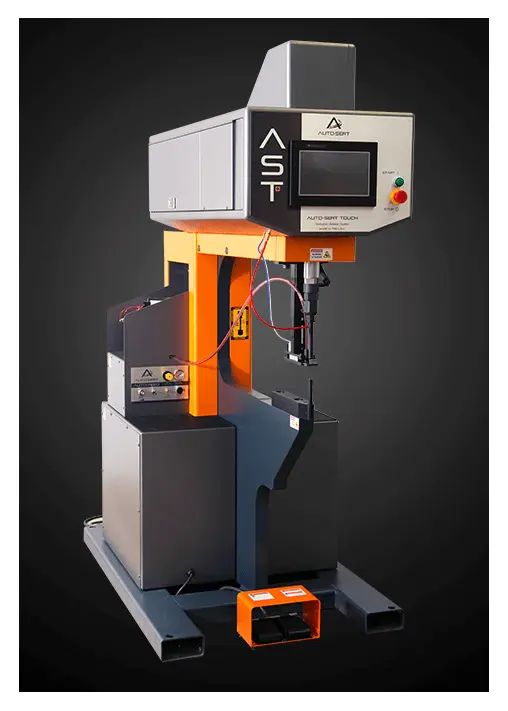 Benefits
Touch Screen
Easy to read touch screen.
Easy access to all machine functions.
Ability to lock out set-up screen.
Easy use of counters; parts, batch & batch actual.
Displays live machine stats.
Meters – Displaying hours, cycles, for ease of use & maintenance.
Digital menu options to store & edit programs | job numbers.
Hydraulics
State of the art hydraulic system.
Ability to minimize insertion pressure for installing hardware into plastic and circuit boards.
Live hydraulic pressure reading.
Fine hydraulic pressure adjustment.
Easy dwell time adjustment.
New hydraulic design – fewer fittings, hoses & tubing.
Electrical
New electrical design | electronics for the control panel
Auto-Feed
Newly designed pneumatics & electronics
Hydraulic Insertion Press
The Auto-Sert 20″ Hydraulic Insertion Press is a high-powered, versatile machine, which provides the flexibility to work with both flat and formed parts of varying sizes. The control panel is located on the front face at eye-level for quick and easy adjustment during operation, and tooling part storage is conveniently placed within the machine itself, eliminating the need for extra shelf and storage space within the shop. Available in 7.5- and 10-ton capacity.
15,000 lbs (AS-7.5)
20,500 lbs (AS-10)
208/230/415/460/575 V
3 Phase 50/60 Hz
208/230/415/460/575 V
3 Phase 50/60 Hz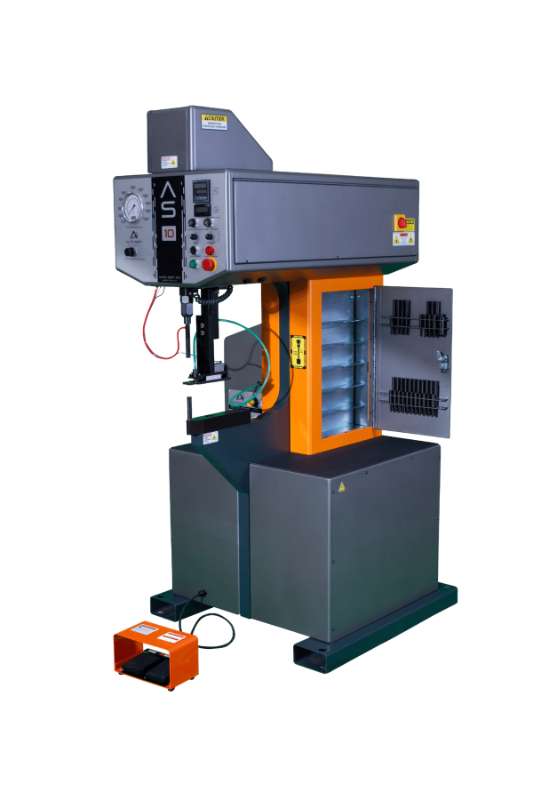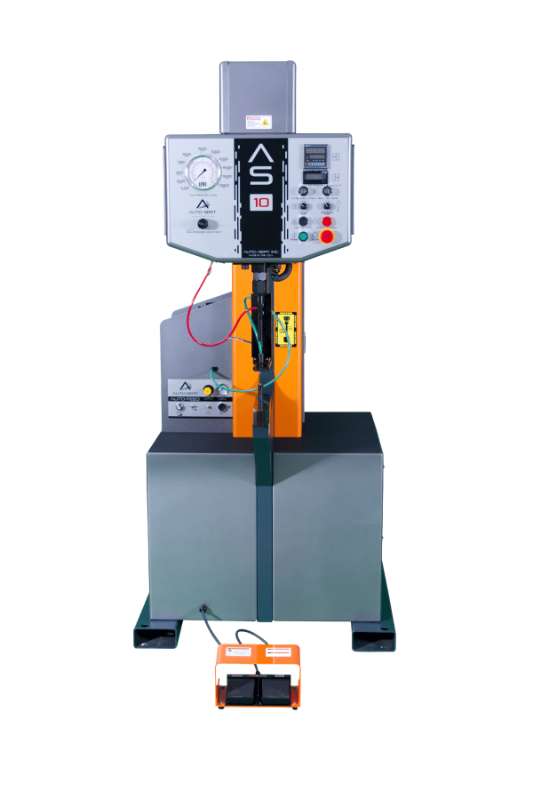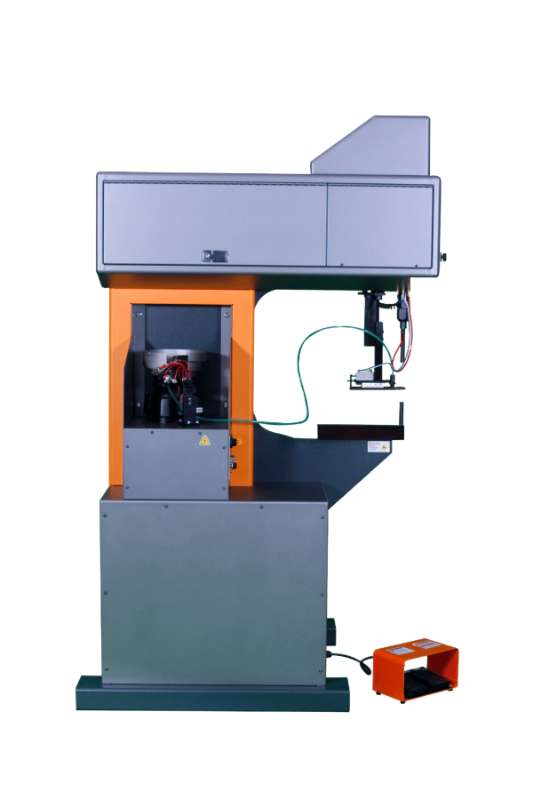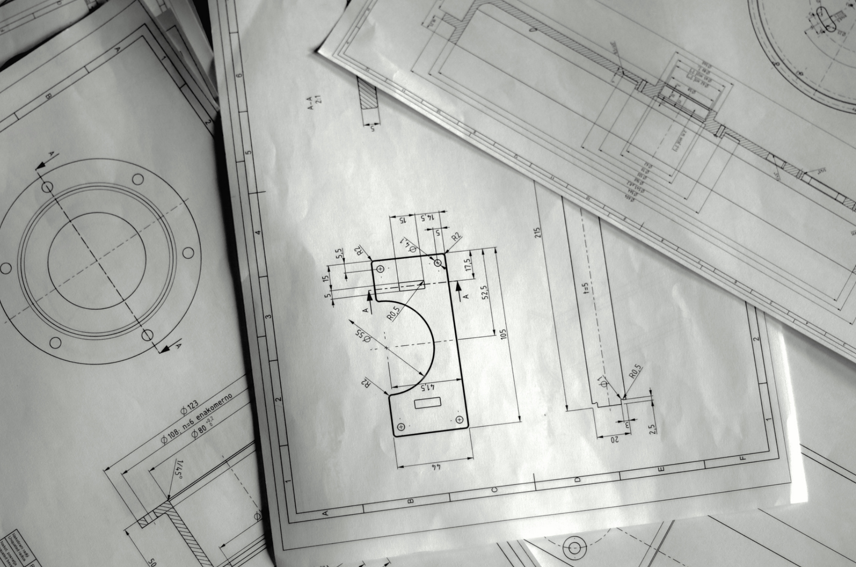 We love a challenge
CUSTOM PRESSES & TOOLING
With a wide variety of sizes and models, Auto-Sert is able to build a hardware press for any job. No matter how unique your tooling needs are, we can design and manufacture a press for you.
We have a team of talented engineers to develop tooling to meet your unique requirements.
You'll be amazed with the high quality and impeccable craftsmanship of our tooling; all of which are made in the USA.
With knowledgeable global Distributors, our excellent customer support staff, amazingly fast and safe machines, and second to none tooling, it's no wonder our customers keep coming back time and time again.