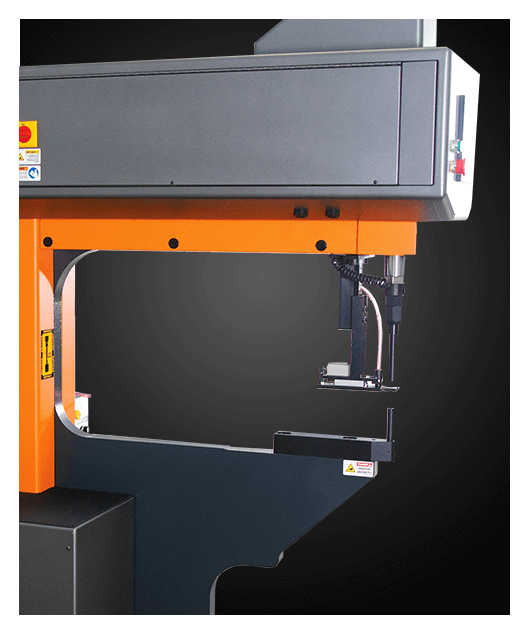 Pump Up Your Production
Let us get to work for you!
Auto-Sert offers our customers in the lighting manufacturing industry with lighting insertion presses. This machine makes manufacturing simple because of our automatic abilities. This speeds up productivity and improves turnaround rates on your light manufacturing projects. This is especially helpful in the lighting manufacturing industry because fast production times are essential in winning contracts with construction groups in their commercial and residential construction projects. When you can promise the supplier that you will be able to quickly create hundreds or thousands of lighting pieces and accessories, you will be much more likely to get a contract over your competitor. Stop falling behind because of human error and slow productivity and get an Auto-Sert insertion press that allows speedy production and fast turnaround rates.
Benefits
Quick Application and Production: Our lighting insertion presses can provide your light manufacturing business with a piece of machinery that allows for quick application and speedy production time. Our insertion press allows for pieces of hardware to be inserted into your sheet metal quickly and efficiently. This automated system feeds the necessary hardware into the machine, transports it to the press, and then inserts it into your sheet metal at a quick and seamless pace.
Minimize Human Error: Inserting hardware into sheet metal by hand can be time-consuming and unreliable. When working on specialty detailed projects, hardware pieces that are not perfectly in place can bring about faulty lighting and discredit you as a light manufacturer. To minimize this risk, simply use our insertion presses and take the uncertainty out of your business.
Tracking System: Our lighting insertion presses can assist you by tracking all insertions on a graph. This graph keeps track of each install that is completed so that you can monitor every insertion process and keep it on a live feed. With this, you'll be aware of any type of malfunction before these pieces of sheet metal move to the next assembly station.
For more information on our insertion presses for your light manufacturing business, contact us today!